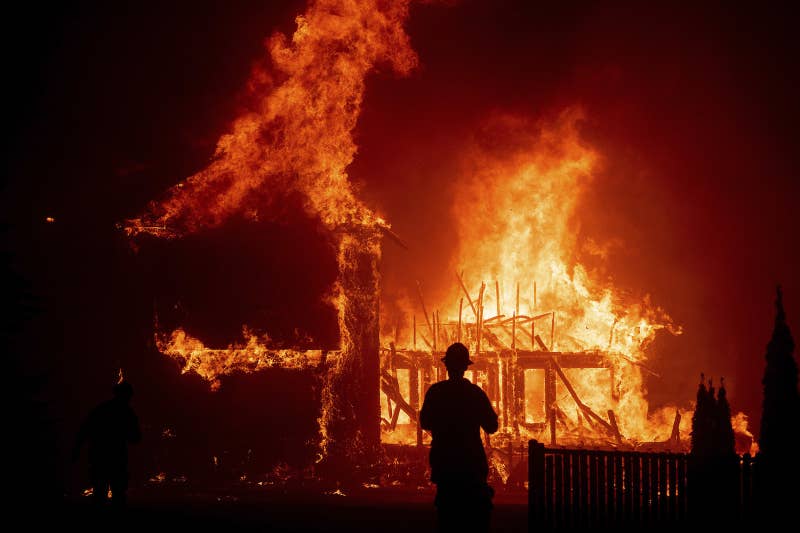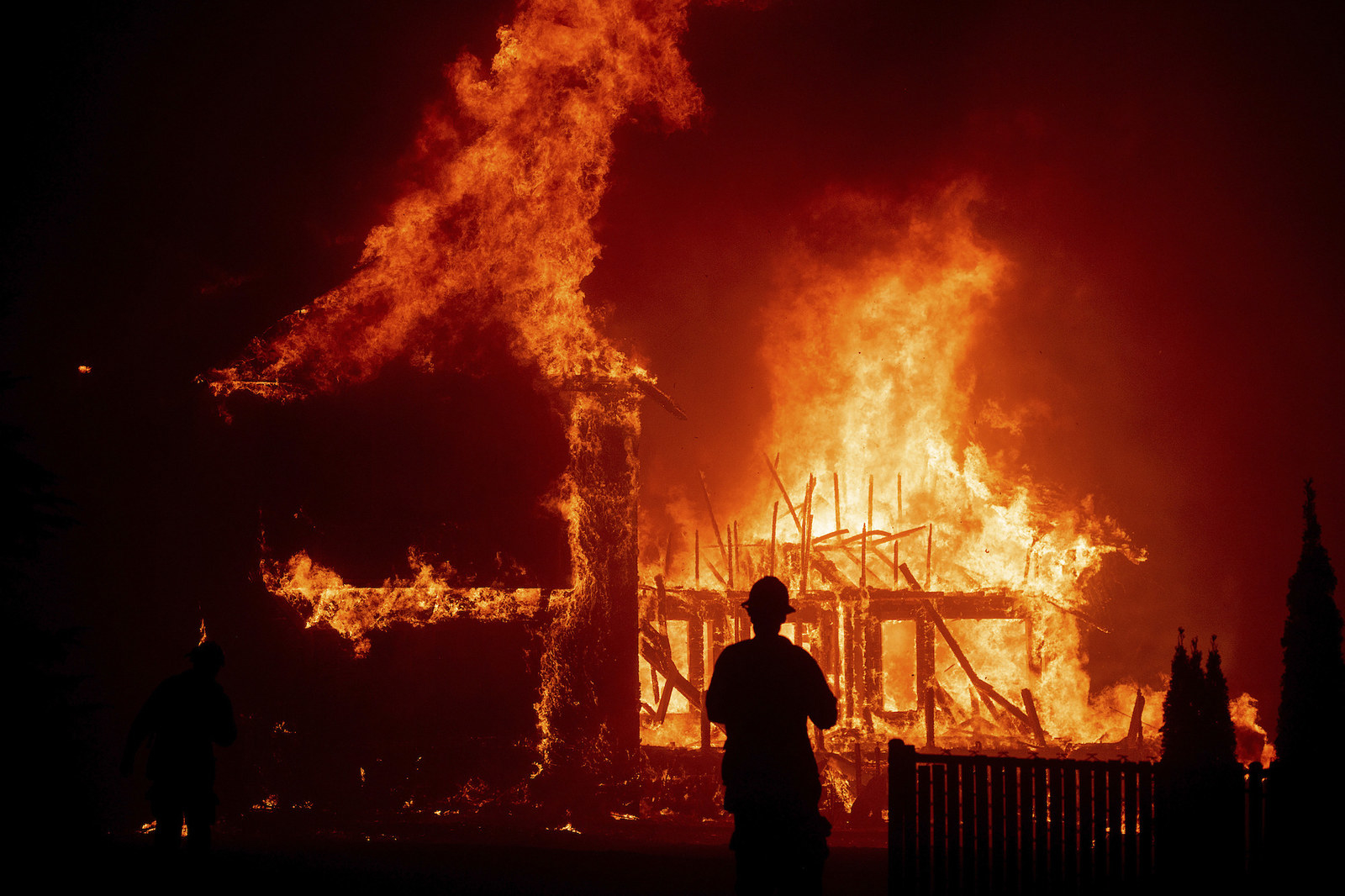 Ferocious wind-driven wildfires tore across California on Thursday, forcing tens of thousands of residents to evacuate, destroying thousands of buildings, and causing a number of injuries.
In Butte County, north of Sacramento, a fire exploded to 20,000 acres by the evening as it swept into the town of Paradise, causing "massive devastation," Cal Fire spokesperson Scott McLean said. Acting Governor Gavin Newsom declared a state of emergency.
Up to 30,000 people were forced to evacuate the blaze, dubbed the Camp Fire, and hundreds of buildings were believed to be destroyed. Officials did not had a definitive count of structures lost due to the ongoing fire fight and evacuation effort.
"It has destroyed the town," said McLean.
The fire spread so quickly that residents, flushed out of their homes all at once, clogged the highways, according to the
LA Times
. Some even abandoned their vehicles in favor of fleeing the flames on foot.
Roughly 3,300 students, faculty staff evacuated from Paradise's 11 schools, according to
CNN
, driving north to the town of Chico in school buses and employees' cars.
The Adventist Health Feather River Medical Center and its associated clinics in Paradise were forced to close and evacuate patients to other hospitals because of the fire.
In Southern California, a growing wildfire torched as many as 10,000 acres and forced evacuations near the city of Thousand Oaks, where a mass shooting at a bar
killed at least 12 people
the night before. Roughly 4,000 people were under mandatory evacuations due to the Hill Fire, officials said.
As fires grow more frequent and extreme in California, the utilities have begun preemptively
shutting the power off to tens of thousand of homes
as a precaution. Cal Fire investigators found power lines and associated equipment owned by Pacific Gas & Electric company started 16 fires in October 2017.
The utility notified customers it
may cut off power
to a wide swath of Northern California to prevent further damage from the Camp Fire, and has already done so in Paradise and parts of Ventura County, according to its
outage map
. It shut off natural gas lines to 12,000 customers in Paradise, the LA Times reported.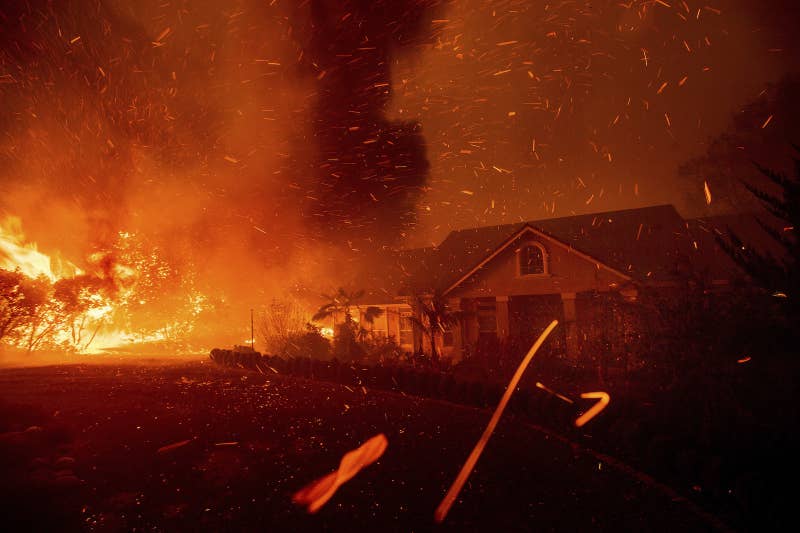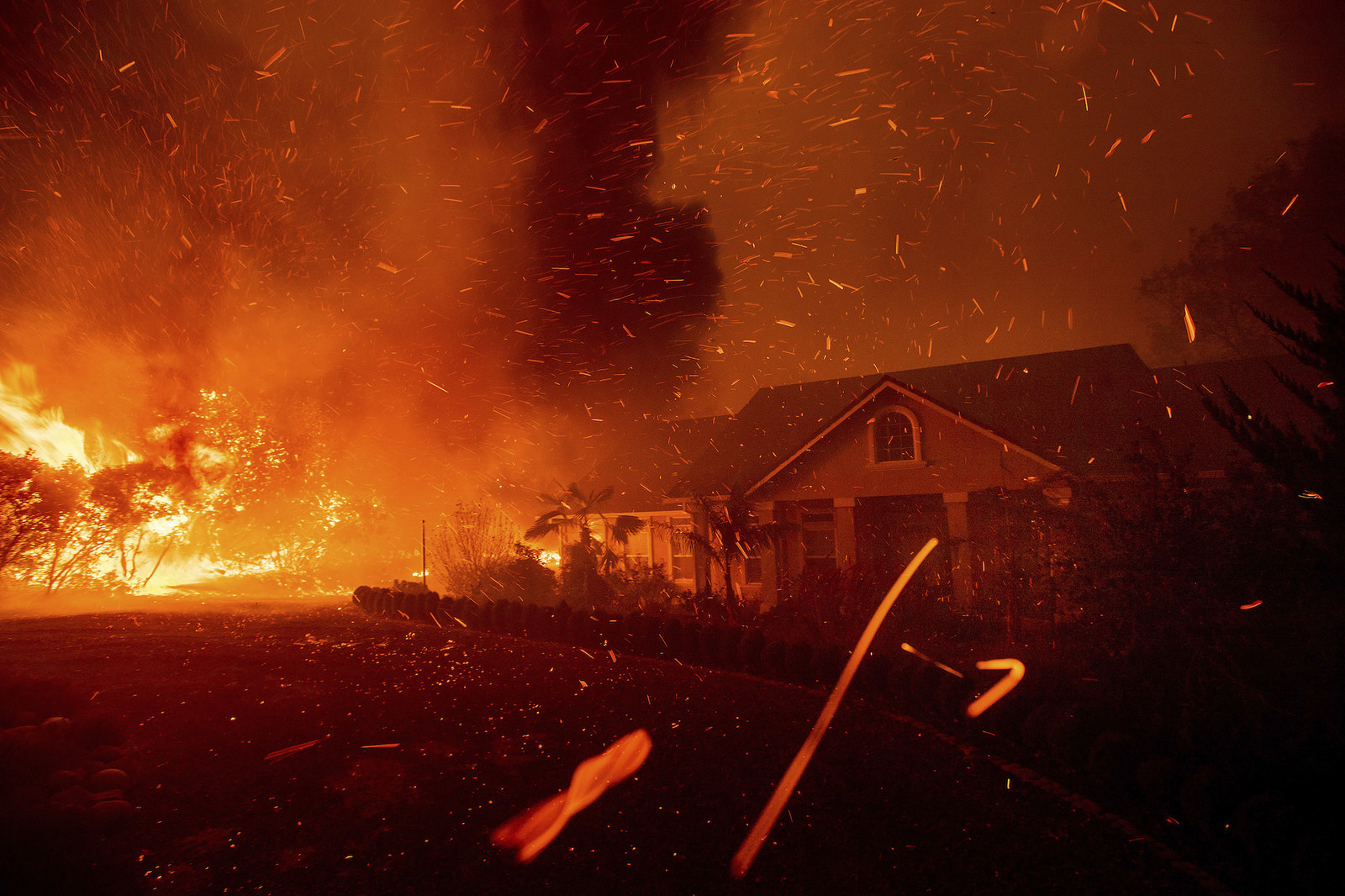 The National Weather Service said the wildfires are the result of unseasonably warm November temperatures, dry fuel, low humidity, and gusty offshore winds. Cal Fire warned about the extreme conditions Wednesday afternoon, urging people to be cautious with materials that could spark a fire.
Fire conditions in Southern California were expected to continue to range from critical to extreme on Friday, according to the NWS, though winds are expected to eventually die down later in the day.
https://www.buzzfeednews.com/article/blakemontgomery/california-wildfires-camp-fire-paradise